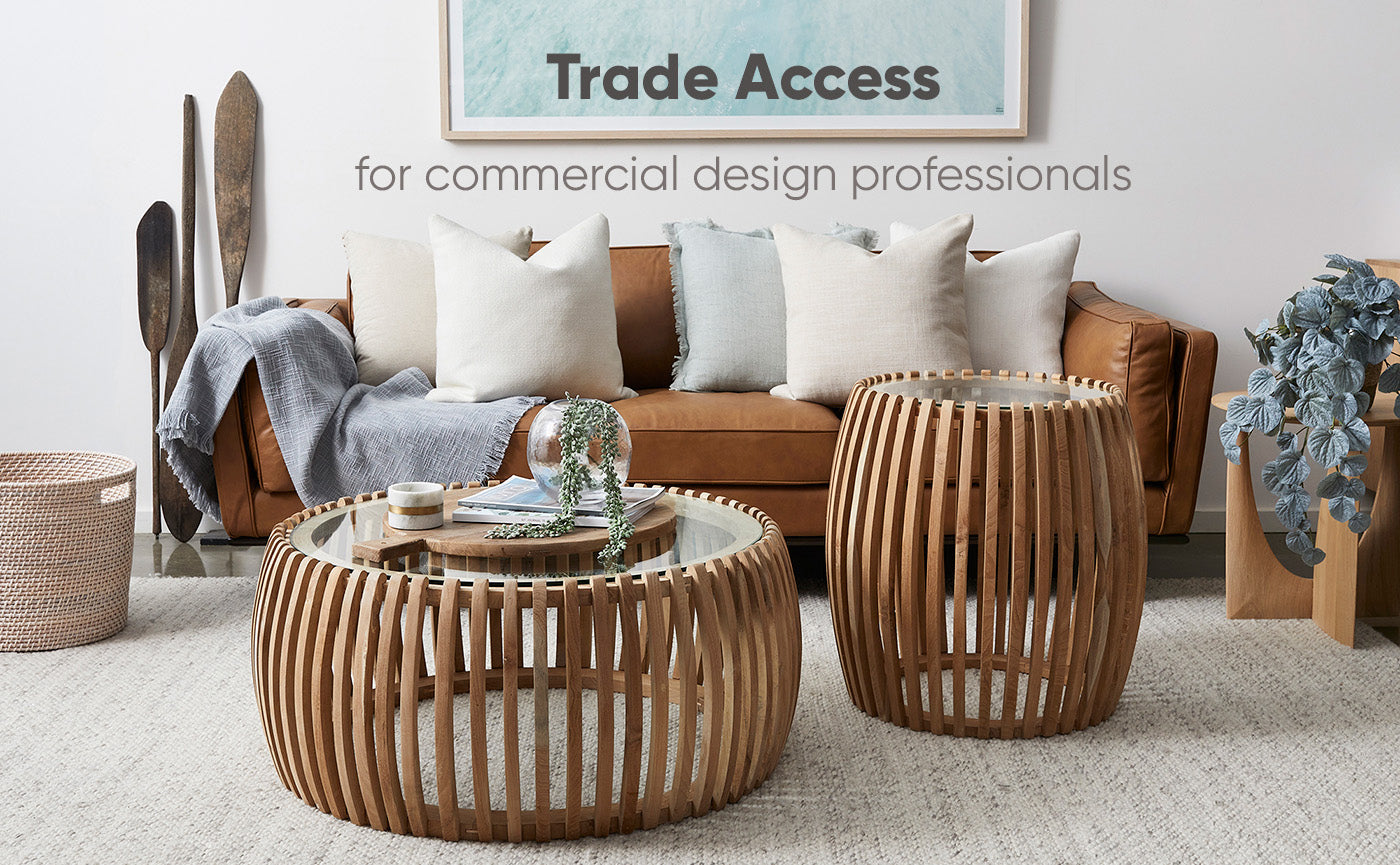 Join our trade program
Our trade program is designed for Architects, Interior Designers, Stylists, Building Developer, Project Manager or Builder, our anyone who needs great products for client projects.
Great brands and products
We have globally renowned brands and local gems to create the perfect interior design solution for your customers. We think you'll appreciate Easterly's love for delicious design and quality materials.
We have a trade and commercial program to allow you to source from our great range of products with wholesale discounts.
What's in it for you?
Discounted products from our entire range
High Quality Furniture from globally acclaimed brands at wholesale prices
Access to locally designed furniture pieces from sofas to teak dining tables
First access to the full Easterly range
Fast Delivery on our products
Easterly strives to provide excellent quality and value for its clients and has a full range of furniture available online yearly for people located all around Australia. You'll find:
Over 3500 products on our website, we're always finding more!
Local homegrown roots in Torquay
A full range of premium sofas and occasional chairs
Outdoor furniture to suit the smallest of patios to the grandest of decks
Translation missing: en.general.search.loading
Net Orders Checkout
| | | | |
| --- | --- | --- | --- |
| | | Subtotal | $0.00 |
| | | Shipping | |
| | | Total | |
---
Shipping Address